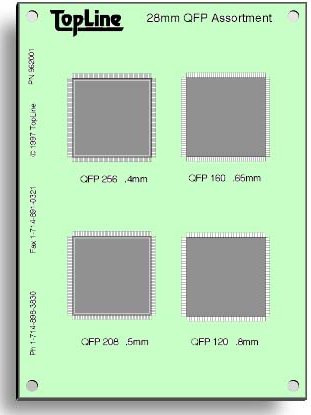 Actual Size: 4" x 5.5" (100 x 140mm)
When you can't make up your mind, try them all. We give you four different lead pitches: 0.4mm, 0.5mm, 0.65mm and 0.8mm.

Experience the differences in levels as you progress down to 0.4mm. Components provided on tape and reel for machine run.

Features:

Hot Air Soldering Leveling
LPI Solder Mask
FR4 Board .062"
Double Sided
Tooling Holes .125"
Fiducial Marks


Click here to download our Kits catalog in PDF format.