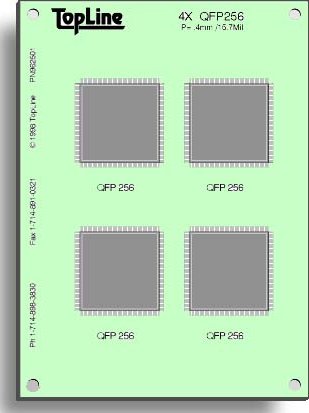 Actual Size: 4" x 5.5" (100 x 140mm)
Be on the cutting edge with 0.4mm (15.7Mil) pitch. It's guaranteed to push vision and soldering equipment to its limits. Components are provided on tape and reel.

Features:

Hot Air Soldering Leveling
LPI Solder Mask
FR4 Board .062"
Double Sided
Tooling Holes .125"
Fiducial Marks


Click here to download our Kits catalog in PDF format.